Our Story
Many beauty products today include irritating chemicals and preservatives such as Petroleum, Parabens and Mineral Oil. These ingredients often worsen the condition of the skin over time. Air Repair® Skincare products, are naturally derived, predominantly vegan and cruelty free. The products are produced with clean chemistry and most importantly, healing botanicals. They are safe to use on even the most sensitive skin. 
When used daily, all Air Repair products produce a simplified skincare regimen that helps protect against the adverse affects of pollution. With over 150K rave reviews on Birchbox and Ipsy alone, our products continue to be the choice of discerning beauty enthusiasts who are looking for skincare that is streamlined, unintimidating and effortless.
Air Repair® Skincare's mission is to combat the effects of environmental stressors that trigger "inflam-aging" of the skin. Created with clean chemistry, healing botanicals, and natural extracts, Air Repair® products make it easy for people super-charge their complexion with moisture and enables them to achieve healthier, glowing skin at any age.
Denise Spanek was a leader in the skincare industry for more than 25 years. Her mission as a beauty and skincare expert was always to make it easy for people to achieve healthy, glowing skin at any age.
As a licensed esthetician, she gained her deep experience as head of her successful San Francisco makeup and skincare business, Visage Studio. In her work with clients over the years, she noticed that there was a distinct need in the market for skincare products that were specifically developed to help the skin recover from too much sun, harsh winds, and extreme weather conditions due to seasonal climate change.
Spanek extensively researched how environmental stressors can damage the skin. She discovered that when skin is irritated on a daily basis, it triggers "inflammatory mediators" that cause dryness, irritation, and aging. Spanek characterizes this phenomenon as "inflam-aging."
She developed a pioneering nature-based line of products—her Air Repair® Skincare line—to specifically address inflam-aging. The products are created with clean chemistry, healing botanicals, and natural extracts that are specifically formulated to block inflammatory mediators and help the skin repair itself. The products are free from petroleum, mineral oil, and parabens. They are also gluten free and cruelty free.
In her native city of San Francisco, she was frequently called upon to offer skincare and beauty tips on local television shows. More recently, Air Repair® Skincare products have been spotlighted on the Today Show and the Rachel Ray Show.
Favored by beauty, fashion and lifestyle influencers and You Tubers, the Air Repair® Skincare product line has been featured in numerous periodicals such as Allure, W, Town &Country, New Beauty, PeopleStylewatch, Men's Health, Details and Departures.
Air Repair® Skincare products continue to garner attention, and Spanek has secured partnerships with some of the most revered industry influencers and retailers worldwide.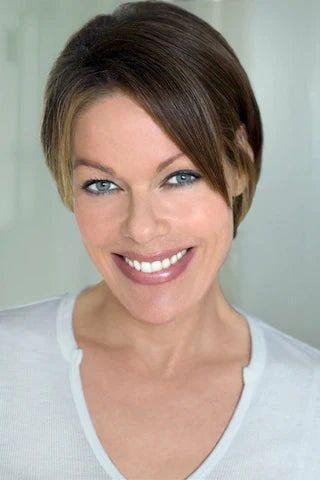 In Loving Memory
Denise Spanek, Founder, 1960-2019
It is with great sadness that we announce that our founder and CEO Denise Spanek passed away December 2019.  Denise was a visionary entrepreneur who had boundless energy and enthusiasm for the skincare industry.  We honor her spirit everyday by continuing to realize her dream of providing the highest quality facial skincare products to our customers at affordable prices.  She will live on in our hearts forever.